News
OKWU Baseball
Posted: May 16, 2018 4:21 PMUpdated: May 16, 2018 4:21 PM
OKWU Extends Season with Victory over Cumberland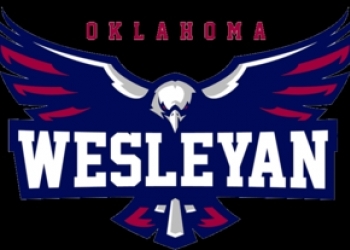 Max Gross
The Oklahoma Wesleyan Eagles stayed alive in the loser's bracket of the NAIA National Tournament with a 3-2 victory over Cumberland, Tennessee. The Eagles fell in dramatic fashion on Tuesday but were able to recover nicely.
Tyler Shumpert, who is typically a reliever got the start for OKWU. He went eight shutout innings before running out of steam and giving up a two-run home run in the ninth inning. Shumpert struck out 13 and gave up just four hits in the second start of his career. Closer Landon Williams shut the door to earn his seventh save of the season.
The Eagles scratched across two runs in the fourth inning to take an early lead on a John Lantigua single. Lantigua would tack on another important run in the eighth inning with a double.
OKWU will square off against Freed-Hardeman in the regional finals, the team they lost to on Tuesday in 14 innings. OKWU will need to win twice tomorrow in order to knock out Freed-Hardeman and advance to the NAIA World Series for the second consecutive year.
First pitch of game one is set for 11 a.m.
« Back to News