News
City of Bartlesville
Posted: Apr 16, 2018 8:25 PMUpdated: Apr 16, 2018 8:32 PM
Price Tower Green Plan Taking Shape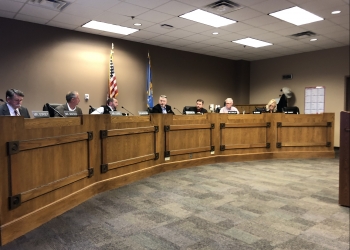 Max Gross
The Price Tower Green was one of several projects approved in the 2018 general obligation bond election. The Bartlesville City Council determined that it will be one of the first projects begun once the first round of bond funds are issued.
The city announced plans to begin forming a design committee at Monday night's meeting. The committee will feature seven members. Two city councilman, Jim Curd and Alan Gentges were appointed to serve on the committee. The Bartlesville Community Center will have a representative and the Price Tower Arts Center will also have a representative on the committee.
The other three representatives will come from the community at large. Interested citizens can submit an application to the city staff by April 27. You can find application information on the city's website cityofbartlesville.org
The seven-member committee will be announced at the city council meeting on May 7.
The city also reached a memorandum of understanding with the Bartlesville Community Center and the Price Tower Arts Center regarding responsibilities for the project.
Community Development Director Lisa Beeman outlines the relationship between the three parties.
Beeman anticipates a design plan will be presented to the council by October 1. The city has authorized $1.75 million in bond funds for this project.
« Back to News