News
Local Schools
Posted: Apr 16, 2018 6:03 PMUpdated: Apr 16, 2018 6:03 PM
School Board Approves Administrative Moves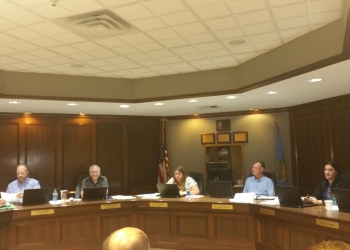 Charlie Taraboletti
BOARD TO ENACT ADMINISTRATION CHANGES
4/17/18
5 AM
CHARLIE
The Bartlesville School board approved changes in leadership at three of its schools Monday night. Superintendent Chuck McCauley recommended that Angie Linthacum become the new Principal at Woodrow Wilson Elementary School next school year and that Tammie Krause move from that position to become the Principal at Richard Kane Elementary.
Kane's current principal, Shelly White, shared her decision in March to become an Instructional Coach at Hoover next school year.
The superintendent also recommended Shawn Imhoff to replace Ariel Ortega as the Assistant Principal at Central Middle School in 2018-19. That's because Mr. Ortega and his family will move to Texas this summer.
Imhoff, who will become the Assistant Principal at Central, comes to the district from a middle school counseling position in Independence. Prior to that, she served as a counselor at Bartlesville's Jane Phillips Elementary School in 2016-17, as a middle school principal in Nowata from 2012-2016.
« Back to News