News
Nowata county
Posted: Apr 16, 2018 10:59 AMUpdated: Apr 16, 2018 10:59 AM
Nowata Commissioners Hire Janitor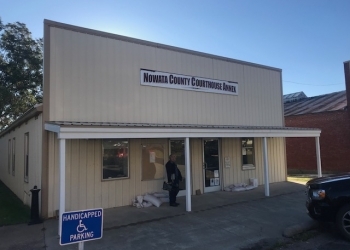 Max Gross
The Nowata County Commissioners hired a new janitor for the county courthouse at a meeting on Monday morning.
The commissioners broke off into an executive session to interview candidates before moving to hire Robert Cox. Curtis Barnes noted that it was a fast and efficient interviewing and hiring process.
Jennifer Harbour and Gale Mills from the Nowata County Extension Office spoke about the programs that they offered. You can find more information about the extension office by calling them at 918-273-3345.
E911 consultant Mary Harris informed the board that she is resigning and will not be work with the county in the future. Harris provided the board with her 60-day notice.
All the commissioners wanted to express their gratitude to all the fire departments that helped to assist with putting out the fire at Trinity Church last week.
The county will observe Oklahoma Day on Friday and all county offices will be closed.
« Back to News