News
City of Bartlesville
Posted: Mar 13, 2018 1:32 PMUpdated: Mar 13, 2018 1:32 PM
New Chicken Restaurant Open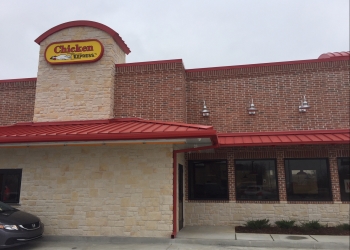 Ben Nicholas
Another new restaurant has opened in Bartlesville.
Chicken Express made it's debut as the second chicken based fast-food restaurant to open in 2018 in the city. The Texas based chicken chain opened on the East side of Highway 75 next to My Dentist.
Joining Chick-Fil-A and Panda Express, Chicken Express is another in a long line of both restaurants and new business coming to Bartlesville. You can enjoy their chicken selection from 10:30-to-10 every day.
« Back to News