News
Washington County
Posted: Mar 10, 2018 11:00 AMUpdated: Mar 09, 2018 11:00 AM
Bridge 141 Project to Go Before County Commissioners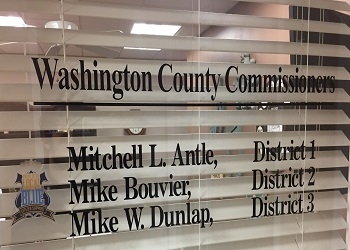 Charlie Taraboletti
Washington County Commissioners will take action on bids for work on the Bridge Number 141 project. The board opened bids last week and accepted them for review. The board will also authorize District Three Commissioner Mike Dunlap to execute a Washington County Bridge 141 project contract upon receipt.
A resolution on Oklahoma-based, single-source provider to help Washington County achieve greater compliance and administrative efficiencies will go before the board. Commissioners are also expected to approve the schedule of meetings for calendar year 2019.
Monday morning's county board of commissioners meeting is set for 9:30 at the courthouse administrative center.
« Back to News