News
Sports
Posted: Feb 14, 2018 9:33 AMUpdated: Feb 14, 2018 9:34 AM
Rigdon, BHS Cross Country Runners Honored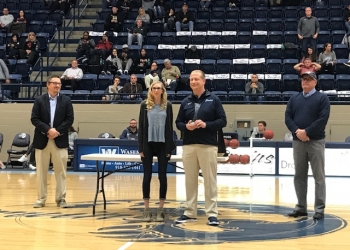 Evan Fahrbach
Basketball was the main topic of conversation on Tuesday at Bruin Fieldhouse, but running took a center state at halftime of the boy's game.
Bartlesville High honored the 6A state champion Bruin boys cross country team, along with Rilee Rigdon from the girl's squad.
The Bruins picked up their state title rings, while Rigdon received her trophy for being named as the Gatorade Cross Country Oklahoma Runner of the Year for 2017.
A banner now hangs in Bruin Fieldhouse recognizing Rigdon. Rigdon will run collegiately at Oklahoma State this fall.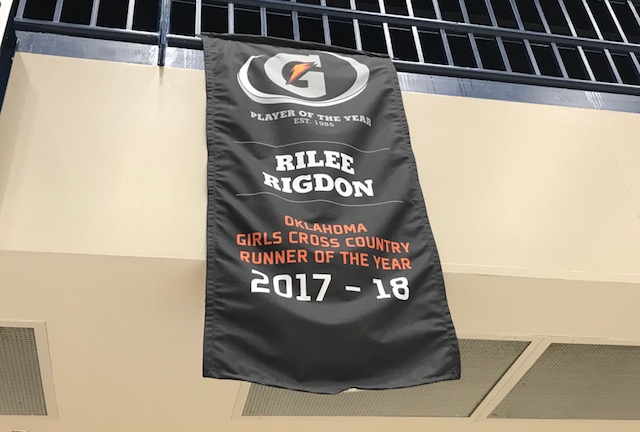 « Back to News