News
OKWU basketball
Posted: Feb 13, 2018 4:12 PMUpdated: Feb 13, 2018 4:13 PM
OKWU Basketball Attends Night to Shine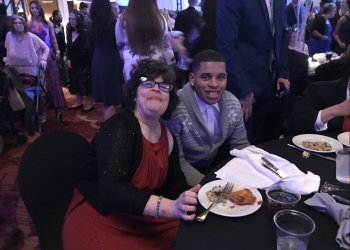 Max Gross
The Oklahoma Wesleyan men's basketball team has reached great heights on the court this season. However, last Friday the Eagles skipped practice and got an opportunity to make an impact away from the gym.
Head coach Donnie Bostwick and his team attended the Night to Shine in Tulsa, which is sponsored by the Tim Tebow Foundation.
The Night to Shine is a unique event where children ages 14 or older that have physical or mental disabilities get a chance to be prom king's and queen's for the night. It is estimated that more than 90,000 people got to participate in this event with hundreds of locations worldwide.
Bostwick shares an overview of the experience.
Each player got to share the night with a date. They enjoyed a meal together and got to dance the night away.
Junior Jake Feickert says he's always looked up to Tebow and he jumped at the opportunity to make impact with his teammates.
Overall, it was a special night for not only the Eagles, but several young lives as well.
More information on the Night to Shine and the Tim Tebow Foundation can be found here.
« Back to News