News
Local News
Posted: Feb 13, 2018 5:40 AMUpdated: Feb 13, 2018 5:40 AM
Area School Board Elections Today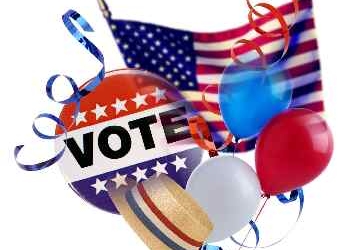 Charlie Taraboletti
Nowata voters will go to the polls today for a school board election. Markesha Hill and Rick Holland will vie for the office number 3 seat on the Nowata School Board.
Pawhuska has contested city council races. Ward three voters will choose between Mark Buchanan, John Moreland, and Chris Brown. Ward four voters will choose between Jamie Malone, John Brazee, and Kyle Yount.
Pawhuska also has school board elections. Voters will choose the office number 3 seat. Newton Cass, Danny Ferguson, Jennifer Gray, Scott Laird, and Patrick Luey are candidates.
There is also a school board election in Hominy. Jim Hopper and Chrissie Fairweather will each try to win voter approval for the office number three seat.
Polls close at 7 o'clock. We will have the election results for you online at www.bartlesvilleradio.com.
« Back to News