News
Nowata County
Posted: Feb 12, 2018 10:08 AMUpdated: Feb 12, 2018 10:08 AM
Nowata Commissioners Continue Opioid Discussion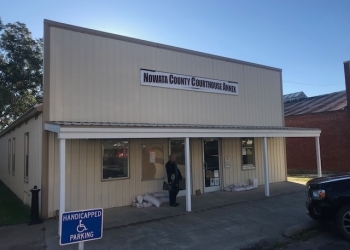 Max Gross
The Nowata County Commissioners continued to look into a class action lawsuit on the opioid crisis at a regularly scheduled meeting on Monday.
Brad Barron, A Nowata-based attorney spoke on behalf on the lawsuit. Barron said he will be putting together the broad terms of the suit and presenting a contract at next week's meeting.
Chairman Doug Sonenberg expressed his interest on behalf of the county going forward.
The lawsuit will be filed in Northern Oklahoma Federal court and will be quickly moved to a district court in Ohio. This suit is part of a number of grievances nationwide against the companies that produce and distribute opioid painkillers.
Barron wanted to note that Purdue Pharma has cut back on its promotion of OxyContin towards medical professionals.
An agreement was also reached between Nowata County Road Improvement and Oklahoma Department of Wildlife Conversation regarding road usage and maintenance. District Attorney Kevin Buchanan has approved the agreement.
The commissioner as well as members of the community voiced their support for recently-appointed sheriff Kenny Freeman. Sonenberg spoke about the sacrifice of working in law enforcement.
The next scheduled meeting of the Board of Commissioners will be held on Tuesday, February 20 because of the President's Day holiday.
« Back to News