News
Washington County
Posted: Dec 06, 2017 1:15 PMUpdated: Dec 06, 2017 5:06 PM
Bartlesville Man Charged In Robbery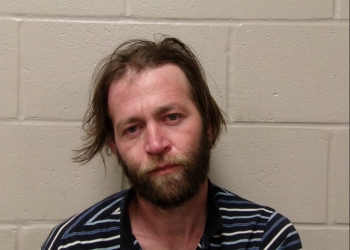 Ben Nicholas
A Bartlesville man appeared in Washington County Court on Wednesday for one count. David Porbeck is charged with Robbery in the First Degree for an incident that occurred on Tuesday.
According to an affidavit, an officer was flagged down by a subject in reference to an attempted robbery, and as the officer was traveling near Long John Silver's in Bartlesville, he noticed three subjects jumping into the road. The officer made contact with them, and one of the subjects ran to the patrol car and told the officer that Porbeck, who was later identified, had pulled a knife on him and tried to rob him.
The officer exited his vehicle and detained Porbeck, finding a fixed blade knife on him. While talking to the two victims, the officer was told that they were walking through the Eastland Shopping center when they were held up by Porbeck. Both said they feared for their lives.
Porbeck's next court date is set for December 15. Bond was set at $50,000 with a condition that no contact be made with the alleged victims.
« Back to News