News
City of Bartlesville
Posted: Nov 14, 2017 9:15 PMUpdated: Nov 14, 2017 9:15 PM
City Planning Commission Recommends Retirement Community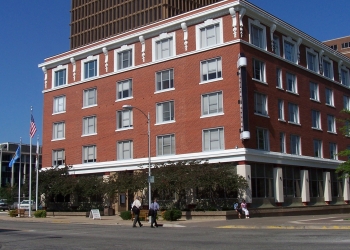 Max Gross
The Bartlesville City Planning Commission recommend the creation of TIF district No. 12 in regards to Wellington Hillcrest retirement community. The commission previously discussed this item last month and took no action.
At the recommendation of mayor Dale Copeland the commission agreed to discuss this TIF again after new information was presented at the city council meeting last Monday.
CPC secretary Lisa Beeman explains that this project plan is in accordance with land use regulations.
All members of the commission except for Allan Bretz voted in favor of this recommendation.
This item will be go before the TIF committee on Wednesday and if it is approved then it will go before the city council and the TIF district can be created.
« Back to News