News
Local News
Posted: Nov 09, 2017 10:41 AMUpdated: Nov 09, 2017 10:42 AM
New ASAP Station Coming to Bartlesville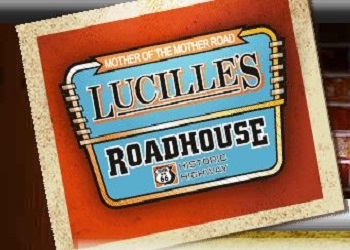 Charlie Taraboletti
You may have noticed that the Phillips 66 gas station on the corner of Highway 123 and Frank Phillips Boulevard was demolished last week. The former station was demolished to make way for a Fast Lane Convenience Store and gas station to be built on the site.
According to information online from the City's Community Development Department, ASAP Energy is in the final stages of acquiring a building permit to begin construction for a facility that could be ready for business this spring.
Plans show the 6,800 square foot facility will house a convenience store and a sit-down down dining area with a Lucille's Kitchen, a spin-off of Lucille's Roadhouse Restaurant, located where ASAP Energy has it headquarters -- in Weatherford. The new store will also have eight fueling stations for cars and light trucks and additional positions for off-road diesel and CNG vehicles.
Photo from Lucille's Roadhouse website.
« Back to News