News
Nowata county
Posted: Sep 11, 2017 10:02 AMUpdated: Sep 11, 2017 10:02 AM
Nowata County Commissioners Hold Executive Session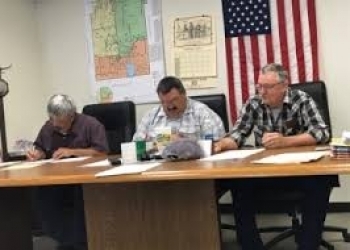 Max Gross
The Nowata County Commissioners met briefly on Monday morning for a regularly scheduled meeting.
In the unfinished business portion of the meeting, chairman Bud Frost signed a county deed for block 6, lot 12. The commissioners held out on the signing of the deed last week because chairman Frost was not in attendance.
The commissioners then broke off in to executive session to review applications for a new janitor. Three people applied for the position and met with the commissioners during the session.
« Back to News