News
Sports
Posted: Aug 11, 2017 11:31 AMUpdated: Aug 11, 2017 11:31 AM
Bruin Brawl at 10:00 PM Friday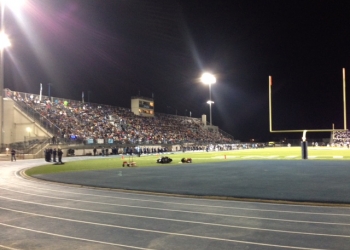 Evan Fahrbach
High school football is ramping up, and fans can see the Bruins for the first time this season on Friday night.
Bartlesville High will have its first public event, as the Bruin Brawl will feature BHS football players at Custer Stadium. That is pending the weather.
The practice will begin at 10:00 PM on Friday and will feature inter-squad scrimmages that are open to fans to watch.
It was originally scheduled for later in the evening, but was moved up due to the weather forecast.
Friday is the first day across the state that high school clubs can wear pads while practicing.
« Back to News