News
Coffeyville
Posted: Jun 19, 2017 2:20 PMUpdated: Jun 19, 2017 2:20 PM
Roping in a Good Deal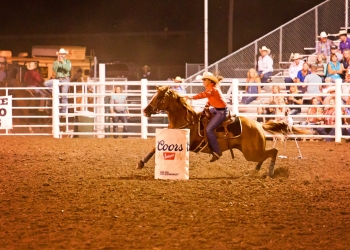 Garrett Giles
Tickets go on discount for the Inter-State Fair and Rodeo in Coffeyville, Kansas. On June 23 from 12:01 a.m. and 11:59 p.m. fans can buy their tickets online for 30-dollars. Media Contact Ruth Nicolaus says these tickets called "Fun Passes" are worth the price because of what fans can get for the price.
The "Fun Passes" give access to Inter-State Fair and Rodeo events including: a music concert featuring Locash, a demo derby, the Lucas Oil Tractor Pull, LJ Jenkins Bull Riding, and the PRCA rodeo.
Nicolaus says that the fair is the place to make memories with the family.
The price will jump to 40-dollars when June 24 rolls around, and on August 1 the price will increase again to 50-dollars. A 2 dollar handling fee is added to the price of each "Fun Pass" and tickets can be purchased at FairandRodeo.com
"Fun Passes" will also be on sale for 30-dollars June 16 to June 22 when purchased from a member of the Junior Advisory Board. They are fundraising for themselves and a portion of the sales will go towards scholarships.
The 109th annual event will be August 12 through the 19.
« Back to News