News

Washington County
Posted: Jun 19, 2017 10:39 AMUpdated: Jun 19, 2017 11:03 AM
Washington County Board of Commissioners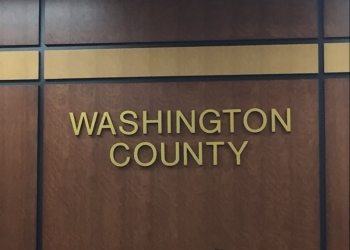 Ben Nicholas
The Washington County Board of Commissioners met at their regularly scheduled meeting on Monday morning. During the meeting, the commissioners heard a presentation from Aaron Peck from Guy Engineering updating them on their eight-year plan. Because of recent legislation that was passed, some funding has been cut, but the Oklahoma Department Of Transportation has instructed to keep plans the same. Peck explained that $50-million has been taken out, but plans across the state are remaining the same. Peck explained that Washington County is actually in a relatively good position because of their plan before the cuts and things that had been done prior. The commissioners discussed the possibility of having to fight for projects in upcoming CED meetings.
During the Commissioners' Report, Commissioner Mike Dunlap announced that Gap Road will be closed between the hours of 9 in the morning and 3 in the afternoon. Commissioner Dunlap explained that he was working to level the road, and they would need to close the road for both safety and to be able to work quickly.
Commissioner Mitch Antle announced that work on North 4020, which is not a bridge, is nearing completion. Commissioner Antle will then help Commissioner Mike Bouvier "chip and seal" the road between 1400 and 1300 road.
All other items in the meeting were approved, and all reciepts were recieved. The Washington County Board of Commissioners will meet again next Monday morning at 9:30.
« Back to News