News

Nowata County
Posted: Jun 19, 2017 10:05 AMUpdated: Jun 19, 2017 10:05 AM
Nowata Commissioners Table Temporary Budget Approval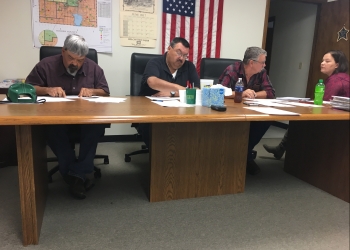 Max Gross
The Nowata County Board of Commissioners held its weekly meeting Monday morning.
For the second consecutive meeting the commissioners voted to table the approval of the temporary appropriations for the fiscal year 2017-2018. The Commissioners must submit the temporary to the state by June 30th. Here is commissioner Doug Sonenberg talking about the plan to get the budget solved.
The commissioners also approved three deputy appointments during the new business portion of the meeting. Also three detention service contracts were approved with Sequoyah Enterprises, Osage County and Texas County.
The next meeting for the Nowata County Board of Commissioners will be held next Monday at the Nowata County Courthouse Annex.
« Back to News