News

Sports
Posted: Jun 19, 2017 7:45 AMUpdated: Jun 19, 2017 7:45 AM
Indian's Riding Four-Game Losing Streak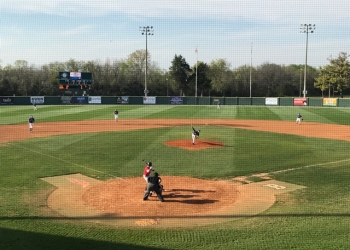 Evan Fahrbach
The Doenges Ford Indian's dropped two games at home to the Ada Braves on Saturday. Ada came into Bartlesville and topped the Indian's 6-4 in game one, and 6-2 in game two.
The Braves led wire-to-wire in game two, but game one was a back and forth battle. Bartlesville tied the game on a Nolan Schaper single in the third.
A three-run homer from Ada in the top of the fifth did the Indian's in. Bartlesville has lost four straight and the Indian's record is 10-8-1.
Bartlesville's American Legion baseball team is off on Monday, the Indian's travel to Ada for two games against the A's on Tuesday afternoon. Sports Talk 1500 AM - KPGM and FM 99.1 will carry game one at 3:00 PM, with game two around 5:30 on KWON - AM 1400 and FM 93.3.
Don't forget KWON Night at the ballpark is coming up on Monday, June 26.
« Back to News