News

Local Events
Posted: Apr 21, 2017 9:13 AMUpdated: Apr 21, 2017 9:13 AM
Local Obserance of National Day of Prayer Set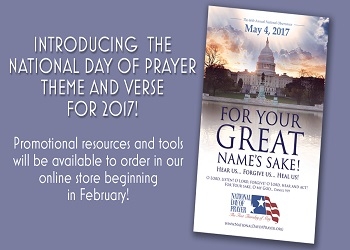 Charlie Taraboletti
Bartlesville's Voice of the Martyrs will host the annual prayer event for the National Day of Prayer on Thursday evening, May 4th at 6:30. Bartlesville area families are encouraged to attend a special time of prayer for our nation.
A local interdenominational committee is organizing the Bartlesville event again this year. Local ministers, ministry leaders and community leaders will be participating in the service with a highlight on recognizing our military.
The National Day of Prayer is not just a vital part of American's heritage, but is as relevant and critical today as it was at the first call by our Continental Congress in 1775.
The Voice of the Martyrs is located at 1815 SE Bison Rd., Bartlesville. You are invited to attend.
« Back to News