News

Washington County
Posted: Apr 20, 2017 3:31 PMUpdated: Apr 20, 2017 3:31 PM
Skiatook Man In Trouble For Lewd Proposal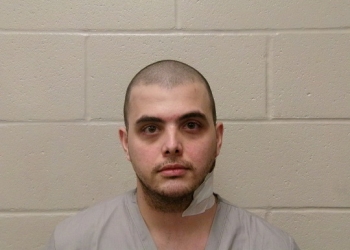 Ben Nicholas
A Skiatook Man is in the Washington County Jail for making a lewd proposal to a minor child. Joshua Duane Gauger was taken into custody on January 17. According to an affidavit, an officer was called to a house by the grandmother of a juvenile child and Gauger.

The juvenile stated that he woke up to Gauger rubbing his hands on his thighs and rear. The juvenile ran to his grandmothers house. Shortly after, the grandmother received a phone call from Gauger where he confessed that he had been inappropriately touching the child.

His next court date is set for April 28.
« Back to News