News

Sports
Posted: Apr 20, 2017 11:39 AMUpdated: Apr 20, 2017 11:43 AM
Bruin Golf Wins Again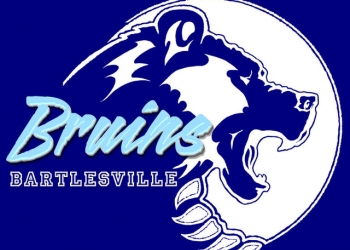 Evan Fahrbach
The Bartlesville High golf team continues to show its promise, as the Bruins took home another team championship on Wednesday in the Skiatook Invitational.
Bartlesville won with a team score of 324. Scores near 320 are the goal for the Bruins, who carry more depth into this year's team than they have had in the past. BHS head golf coach Jeff Rude talks about how depth makes it easier on everyone to score lower.
The Bruins next host their own tournament, the Bartlesville Invitational on Monday at Adams Golf Course.
« Back to News