News

City of Bartlesville
Posted: Mar 21, 2017 12:00 AMUpdated: Mar 20, 2017 8:15 PM
Eastland Shopping Center Improvements Coming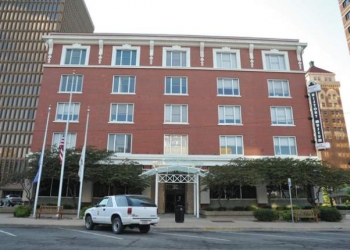 Adam Hooper
The Bartlesville City Council started a first of many steps to improve an existing shopping center. The council Monday evening approved a resolution declaring the intent of the city council to consider the designation of a portion of the city to create a tax increment district. The location is at Eastland Shopping Center on U.S. Highway 75 near Frank Phillips Blvd. Officials from Eastland Shopping Center have plans to expand and update the facility. Community Development Director Lisa Beeman said traffic improvements along Washington Blvd. are part of the plan.

Beeman also mentioned the cost of the project is approximately $400,000.

The financing could take about 30-45 days. At that time, the city council could see this project on the table for additional action.

« Back to News