News
Local News
Posted: Mar 20, 2017 11:16 AMUpdated: Mar 20, 2017 6:52 PM
Chlorine Leak At YMCA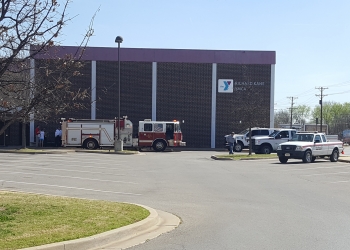 Bill Lynch
A Chlorine line broke at the Richard Kane YMCA Monday afternoon. The line which feeds the pool broke and began leaking gas, Richard Kane YMCA CEO Robert Phillips discussed the situation.
The building was evacuated as a precaution. Bartlesville Fire Department, Washington County Emergency Management, along with Phillips 66 were called to investigate the leak, and following testing the chlorine level determined to be well within the safe range.
As an additional precaution the YMCA remained closed until 3 P. M. in order to air out, and the pool reopened at 3:30 P.M.
« Back to News